Summer Camp
June 4-6 Day Camp & Vacation Bible School
June 10-14 Week 1 (Ages 7-14)
June 17-21 Week 2 (Ages 7-14)
June 24-28 Teen Week (Finished 6th-12th Grade)
Summer Camp Application 2018 Coming in April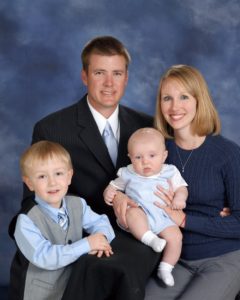 Thanks for taking time to visit our Summer Camp website. Camp Meribah has been a ministry of the Centerville Church of Christ for over 40 years, dating back to the first ever summer camp in 1969. During that span of time, the camp directors have changed, the campers have changed, and even the facilities have changed. However, our mission has always remained the same: to bring more children into a relationship with Jesus Christ. The motto for Camp Meribah has always been "Building Boys is Better than Mending Men." I think that saying continues to hold true today.
At Camp Meribah, we offer 4 weeks of summer camp for children ages 4-18. If you have been a part of our camp in the past, thank you! We hope you have found it beneficial and will continue to be a part of our summer each year. If you are considering attending for the first time, I encourage you to give it a try. We offer such a variety of activities and programs that there is something for everyone. I guarantee you will have a blast!
We also have a scholarship fund to assist those children who wish to attend Camp Meribah, but cannot financially afford to do so. If you are in need of financial assistance, please let us know on your application and we will make sure you are a part of our summer camp! If you would like to contribute to our scholarship fund and help send deserving children to our camp, please contact the church office at 931-729-4201 and they will be glad to assist you in your donation. I promise it will be much appreciated by the children it directly benefits.
Thanks again for stopping by our site. Check back often to see the latest photos, videos, and camp news. We hope you will be a part of helping us continue to grow our summer camp as we strive to touch as many young lives each summer as possible. Your prayers and support are always appreciated. I hope to see you soon on The Hill!
Sincerely,
Clay Chessor
Camp Meribah Director &
Centerville church of Christ Deacon
Camp Meribah Staff and Campers